Moderators: khz, MattKingUSA
rghvdberg wrote:BUT after installing libpng16 it works
I fixed the dependency on dynamic library, libpng16.
New version 1.0.5 for Linux is available:
http://niclasen.name/G2500/G2500.html
---
The G2500 Virtual Analog synth, the virtual ARP 2500, has been updated for Linux, Mac and Windows.
All versions and updates to the Manual can be found on the homepage:
http://niclasen.name/G2500/
A new series of videos showing some of the functionality of the different modules in G2500 has been uploaded to YouTube in HD quality.
See the G2500 channel:
G2500 @ YouTube
As YouTube do re-encoding of uploaded videos, the audio in those videos are not as good as the real thing. The raw videos with 24bit/96kHz studio-quality audio will be available from the homepage soon.
Image from latest video, "Module 1047 Multimode Filter Resonator in G2500, the virtual ARP 2500 (HD)":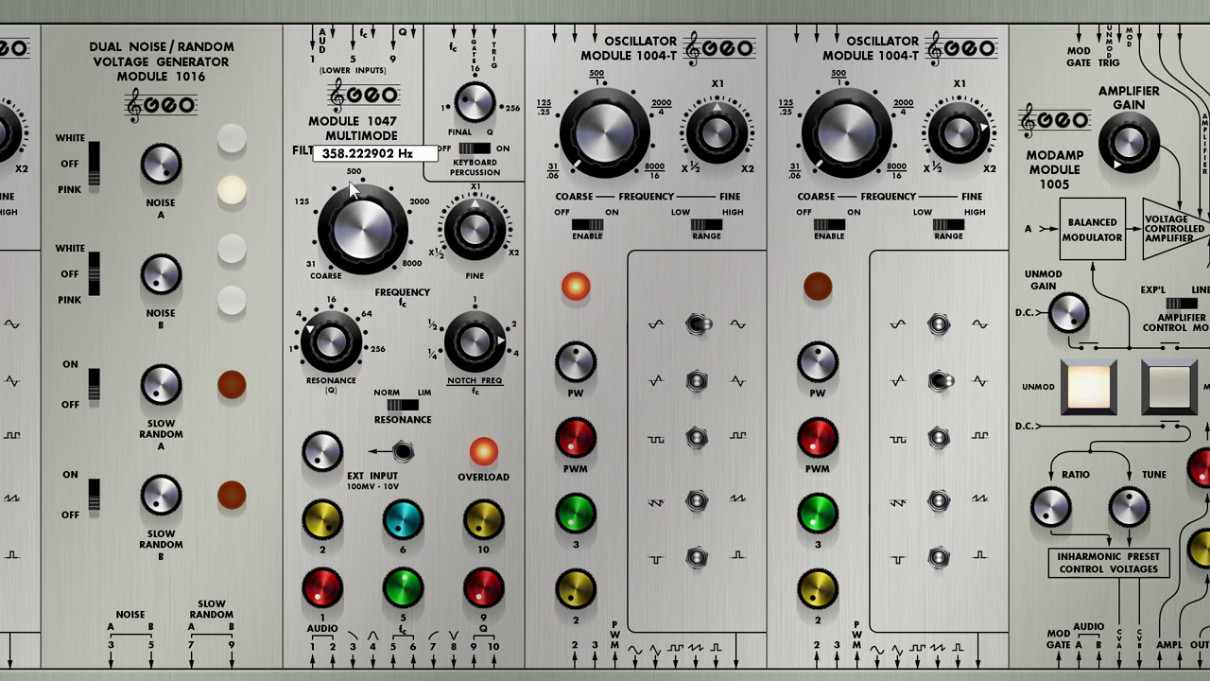 ---
The module presentation
videos
with
24bit/96kHz
audio directly from the G2500 synth are now available for download at this page:
G2500 Videos
As YouTube re-encode uploaded videos, the audio is of less quality, when viewed at YouTube, than in these original videos. As stated on the page, these original videos are each in a
mkv
container and holds a H.264 video stream and a 24bit/96kHz WAV audio stream.
---
G2500 Virtual Analog is a recreation in software of the classic ARP 2500 from 1970, one of the first synthesizers - and using modules.
The new modules also found in the original ARP 2500 are
- 1004-P Oscillator
- 1046 Quad Exponential Envelope Generator
Download free trial and buy G2500 v. 1.1 from the homepage:
G2500 Virtual Analog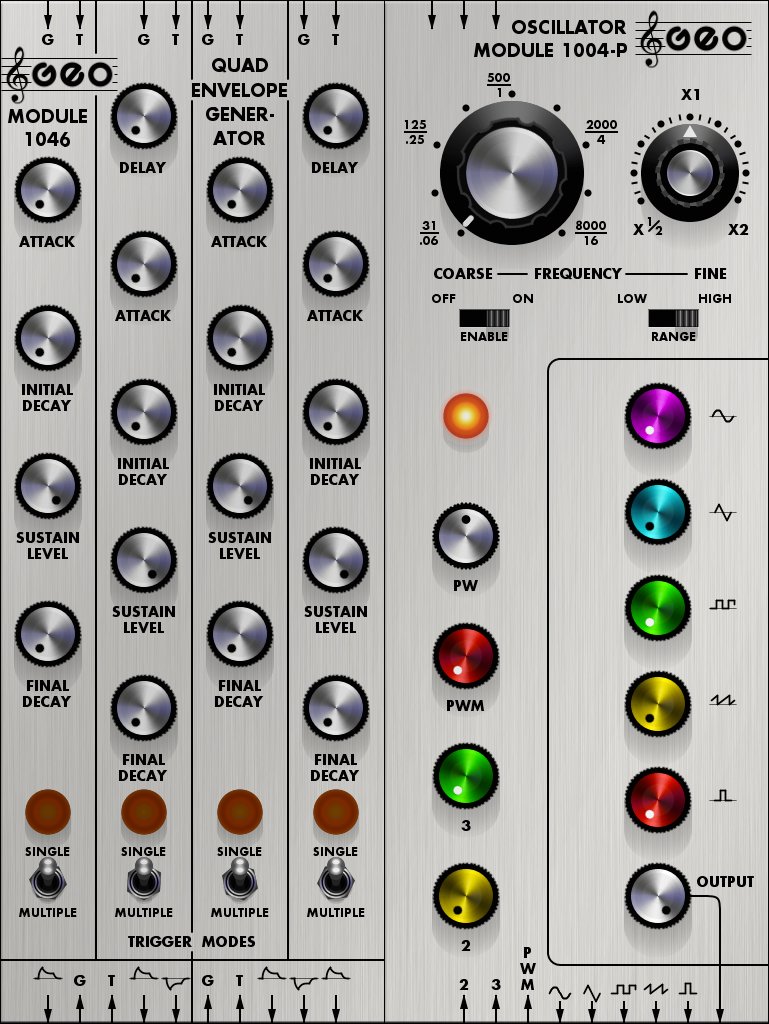 ---
---
Return to "New? We're glad you're here!"
Who is online
Users browsing this forum: matlo and 3 guests